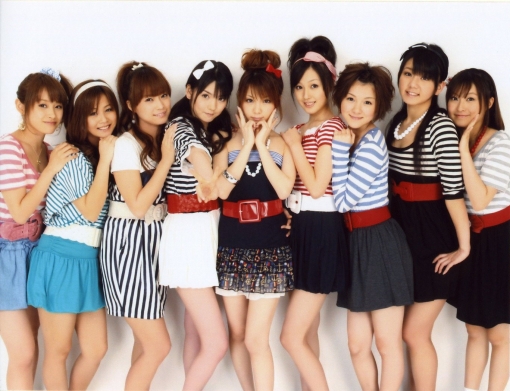 Morning Musume's 41st Single has been announced and the title is Kimagure Princess (translated it means something like "Moody Princess" or "Whimsical Princess"). The single will be released in Regular, Limited A, Limited B, and Limited C versions.
Limited A and B will have DVD's (what version of the PV will be in what is still unknown), and Limited C will have 10 different covers (I'm guessing 9 solo covers and one group cover).
I'm surprised they are going to try to release 4 different versions, probably because of good sales for Nanchatte Renai. The C version is the most suprising, mostly because they are trying the "interchangeable covers" again (they used them in "Ambitious", their 30th single), which could work now that Momusu is gaining popularity.
There is still another 2 months for release so we will probably get a preview in a month or so.
The release date for the single is 10/21 and the Single V's release is on 10/28.
The release date for the single has been moved to 10/28, and the Single V's release date has been changed to 11/4.